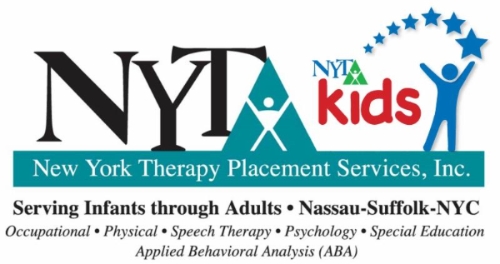 Course Description:
This interactive workshop provides the learner with the skills to address Sensory Modulation Disorders with an array of multi-sensory tools and techniques that can be immediately implemented in the classroom. The strategies are rooted in the theoretical framework developed by renowned author and pediatric researcher Dr. Lucy Jane Miller. 
Author and workshop presenter, Dr. Doreit S. Bialer will review the principles outlined in their book "No Longer a SECRET" and offer innovative, cost-effective and easy to use techniques based on sensory and neuro-developmental frames of references that work well in school settings.
The labs are designed to help participants learn to create, adapt and implement the suggested tools. Demonstrations and participant involvement will be used to facilitate learning. Attendees will gain knowledge of the specific guidelines for intervening with different modulation challenges, gain the necessary skills and be ready to return to the classroom with a tool box of ideas.
This workshop is a must for school-based providers. This workshop is geared toward the beginner and intermediate OT, OTA, PTA, and SLP. Teachers are welcome to join.

LEARNING OBJECTIVES
Identify different sensory modulation states in studentsUnderstand intervention principles applicable to varying modulation disordersDescribe and select appropriate sensory and motor intervention tools and strategies to enable children to attend and participate in the classroom setting

PLEASE BRING THE FOLLOWING
Package of enlarged rubber bands2 rolls of ace bandageRoll of masking tape3" Binder

When:Thursday, March 28, 2019
Where:Melville Marriott Long Island1350 Walt Whitman RoadMelville, NY 11747
Time:6:30pm – 8:30pm
Contact :Monica Nichols(631) 473-4284 ext. 119
Monica.Nichols@nytps.com

New York Therapy Placement Services, Inc. active providers and parents receiving services through NYTPS Inc. are eligible to attend at a discounted rate. For this discount code, please email:Monica.Nichols@nytps.com

Speaker: Doreit S. Bialer, OTD, MA, OTR
Dr. Bialer is an experienced seminar leader, educational adjunct instructor and has lectured and provided numerous clinical workshops on Sensory Processing Disorder, Handwriting, Motor Learning, and Pediatrics and on School Based Therapy. She has been an independent provider and consultant to school districts, and to preschools and is an active member of the American Occupational Therapy Association. Dr. Bialer provides Professional Development Workshops to a number of teachers, therapists and students sharing her knowledge.  Dr. Bialer has lectured in numerous venues including the Sensory Symposium with Dr. Miller and the Autism Conference with Dr. Temple Grandin. She continues to develop many CEU courses for OTs and for other ancillary service providers. Dr. Bialer is a graduate of New York University where she received her B.S and Advanced Masters Degree in Occupational Therapy. She has completed her post-professional Doctorate in Occupational Therapy from Rocky Mountain University in the area of Pediatric Science. Dr. Bialer holds certifications in Neurodevelopmental Therapy in both Pediatrics and Adults and in the Administration and Interpretation of the Sensory Integration and Praxis Tests. Dr. Bialer is a certified Pilates Mat Instructor and holds a Personal Training Certification from Hofstra University Academy of Applied Personal Training Education (AAPTE).
She has recently written a book, co-authored by Dr. Lucy J. Miller and the Star Center called "No Longer A SECRET; Unique Common-sense Strategies for Children with Sensory and Motor Challenges'. This book is published through Sensory World, 2011 (Future Horizons). Dr. Bialer is an Advanced Mentored Clinician in Sensory Processing Disorder and studied under the guidance of Dr. Lucy J. Miller and Dr. Sarah Shoen. Dr. Bialer currently is a private practioner, working in a state-of- the-art sensory gym in Locust Valley, New York and dedicates her professional life to working with children and families. She practices as an evidence – based therapist; whose goal are help children and families successfully function and participate in the home, school, and within the community.
Disclosure Information

Financial:The speaker for this event will receive a speaker fee. 
Non-Financial:There are no non-financial disclosures.
Occupational Therapists: NYTPS, Inc. is an AOTA Approved Provider of continuing education. Provider #9439. Full attendance at this course qualifies for AOTA CEU's. Partial credit will be issued for partial attendance. The assignment of AOTA CEU's does not imply endorsement of specific course content, products, or clinical procedures by AOTA. 
Course Completion for ASHA CEU's: Participants will receive a certificate of completion including ASHA CEU Credit Hours. Successful completion for full CEU's requires attendance for the entire course, and meeting the contact hours, and completing course evaluation. 
Special Accommodations/Accessibility: New York Therapy Placement Services Inc. welcomes participants with disabilities. Please contact Monica Nichols at 631-473-4284 ext. 119 or email at monica.nichols@nytps.com, to discuss disability accommodations needed to participate in this event.
Refund/Cancellation PolicyTuition will be refunded less a $5.00 processing fee, if written notification is received by New York Therapy Placement Services up to two weeks prior to the workshop. Two weeks to 48 hours prior to the workshop date 50%; 48 hours prior to workshop, no refund would be available. 
Complaint Policy We respect your input, for concerns or complaints during the registration process, during the event, or after the course please contact Monica Nichols at 631-473-4284 ext. 119 or email at monica.nichols@nytps.com .